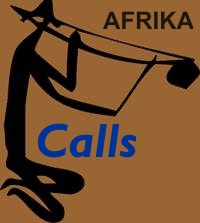 Africa Safaris - Botswana - Wildlife Safaris & Cultural Tours



Johnston Ramsden - a local top safari guide.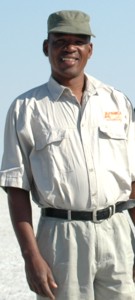 Pius Tebele - owner and long-standing professional guide. Pius has built up an enviable reputation as one of the country leading guides and tour operators. Speaks English, German and, of course, his mother-tongue Setswana.

AFRIKA CALLS - is a Botswana based and owned mobile safari company established in 2002. After working for different safari companies for a period of over 16 years, Pius Tebele realised the lack of cultural tourism within the Botswana safari industry.

Afrika Calls was therefore formed to incorporate cultural tourism within the overall concept of safaris.

Blackie Sianga - our chef, and, as the name implies, vey dark in complexion. Blackie is well-known for his culinary bush skills and can produce elegant and delicious meals in the wilderness.

Richard Randall - a professional guide, naturalist and bird specialist in Botswana since 1986. Speaks English and French and delights in taking birding groups to the premier birding hotspots of Botswana.

Richard is considered by many one of the best safari guides in Southern Africa. No wonder he was often given the task to guide important visitors, like the USA president.

Olerato Masuku - receptionist and often the lady whose voice you first hear over the telephone.

Faniah Samwate - the all-rounder in the team. Driver, camp assistant, safari and guide assistant. The safari experience would not be complete without him.

All rights reserved. Copyrights 2008 - Pius Tebele.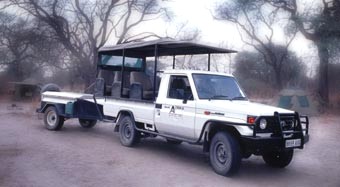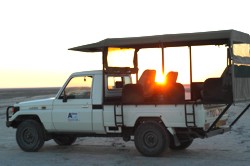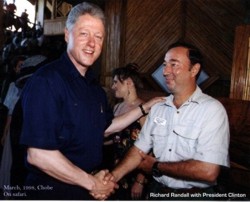 We use specially adapted 4x4 safari vehilces.